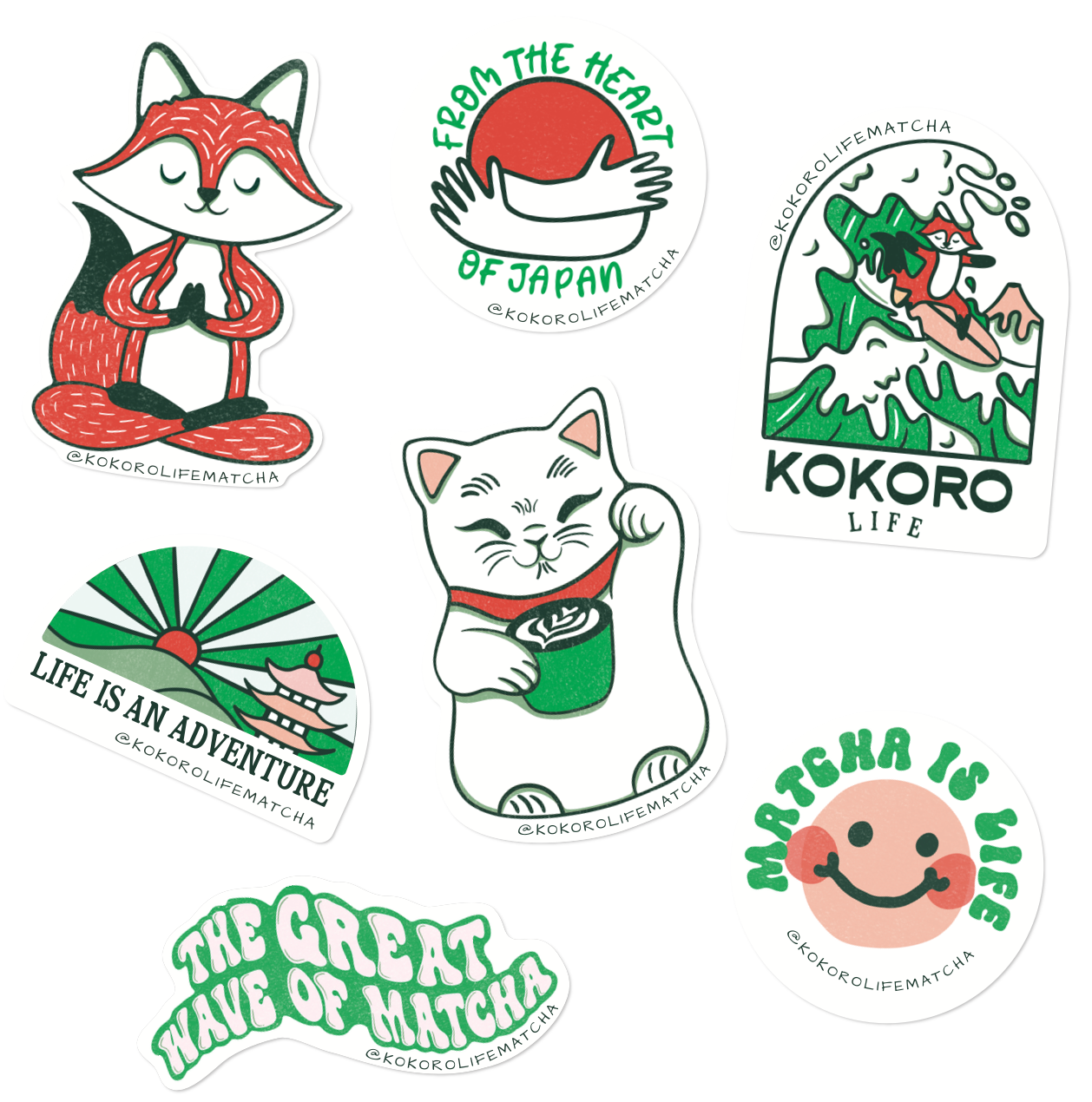 Sticker Pack
Stickers for you. Stickers to share.
Make your goods even better with our KOKORO LIFE sticker pack. Slap them on your bottle, your van, your car, your board, your computer, your bike, your fridge–the possibilities are endless. Or, stoke out a friend and share the love. Show your KOKORO LIFE spirit anywhere.
Includes seven vinyl stickers.
They stick to things.